It's pretty clear that there are plenty of benefits of having a portable projector. After all, it's compact, affordable, and can deliver fun at home, outdoors, in the office, or elsewhere. But along with the great things, this type of device has its own limitations. So let's find out whether getting a portable projector makes sense for you.
What is a portable projector?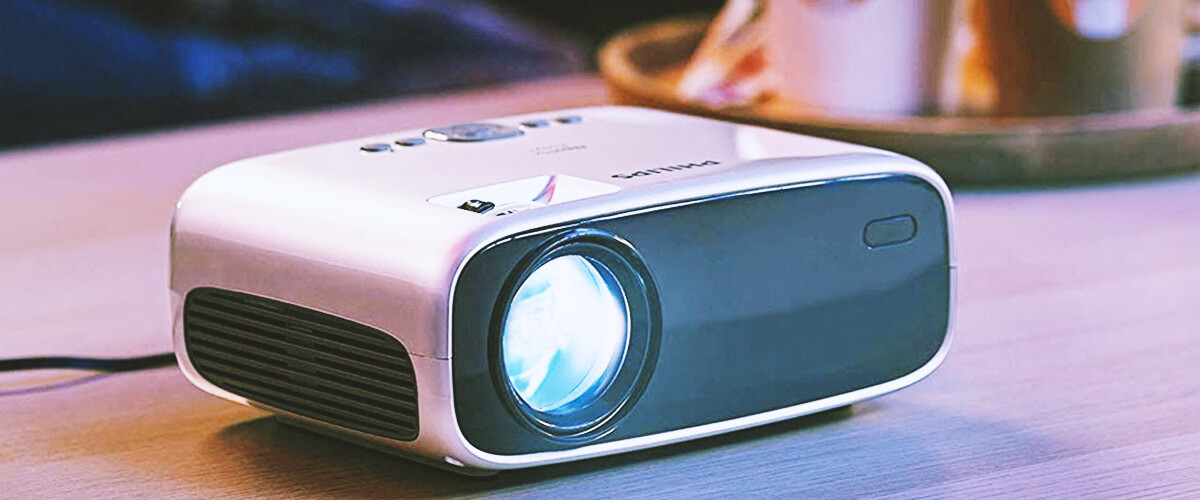 In simple words, a portable projector is one that can be moved around instead of being installed in a particular place. These units are usually compact and lightweight. Yet, they deliver an image of around 100 inches, making them especially beneficial for:
Families enjoying movie evenings in the backyard, campfire, or park;
Schools or offices that want to skip installing a projector in every room;
Avid travelers who want to enjoy video content on a big screen on the go.
So, whether you want to take the projector in the wilds or arrange an outdoor movie night with your family or friends somewhere outside your home, a portable projector is your device to go.
The great thing about portable projectors is that they are versatile. You can connect this unit to your phone or laptop and enjoy a bigger image. Many projector models also support wireless connection via Bluetooth or Wi-Fi, as well as have a built-in Android TV to let you enjoy content from native apps. So whether it's a business presentation or a lazy evening, you can do it all with a portable projector.
Why should you choose a portable projector?
Compact
That's the greatest thing about portable projectors – they can fit into your pocket, travel bag, or backpack. This advantage allows you to use this device in many ways in different settings.
Affordable
Most mini projectors are cost-friendly. This is partly because they do not have additional features, which can significantly affect the cost of such a device.
Hassle-free
These devices are usually easy to use and easy to set up. So even if you are not very good with modern technology, you can easily set up and use such a projector without any problems.
Things to consider when buying a mini projector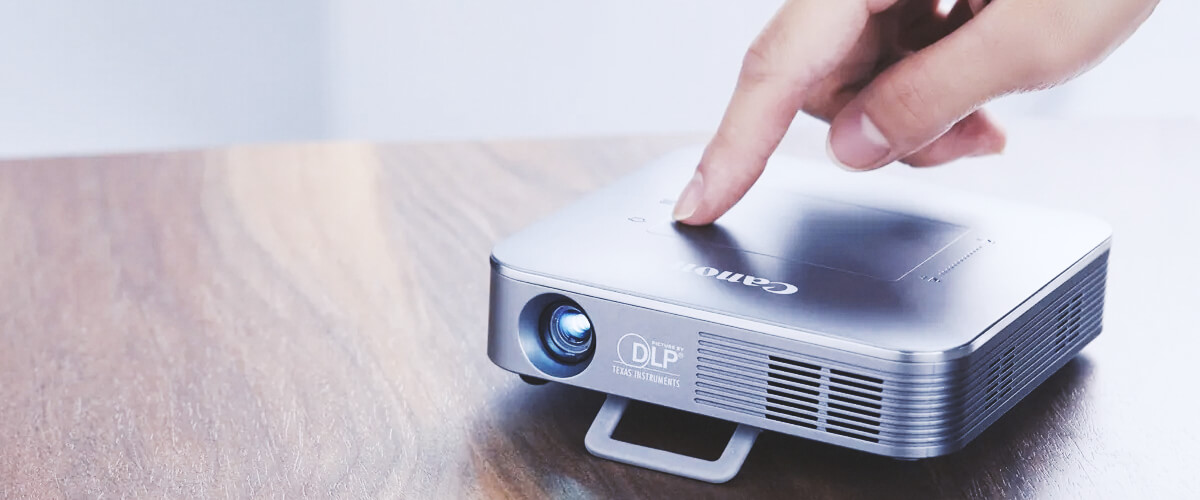 As practical as portable projectors are, they have minor weaknesses you should be aware of before you opt for one.
First, compactness is an enemy of brightness. Most portable projectors deliver 100 – 300 lumens, which results in image reproduction. The larger the image gets, the dimmer it will be. Also, a dark room is usually required for a sharp picture.
Another thing to consider is the native resolution the projector supports. While some portable devices may support HD videos, this is not true for all of them. The size of the picture will also be limited – you can expect to get an image of 100 inches as the highest capability.
Moreover, keep the battery life in mind. The most sophisticated projectors will last the length of a 2-hour movie. So, to achieve extended use, you've got to think of a power source.
Can a portable projector replace a TV?
It all depends on your watching preferences. But technically, yes. You can use a portable mini projector for movies or other content. With Android TV and wireless streaming options, you can easily deliver content from your smaller TV to a large screen. It can be especially beneficial if you are on a trip.
But mind that a modern TV may deliver a higher-resolution image. So, if you are not too demanding of how the image looks and can connect external speakers for better audio quality, a portable projector can be your choice for regular use.