Do you want to achieve a cinema-like experience in your living room? That's why you are considering getting a projector. I agree that it's always great to take an HD movie to a bigger screen and see every little detail. But what about other content like news or your favorite sitcom shows? Is it a good idea replacing TV with projector for day-to-day use? Let's find an answer to this question together.
Pros of using a projector for day-to-day viewing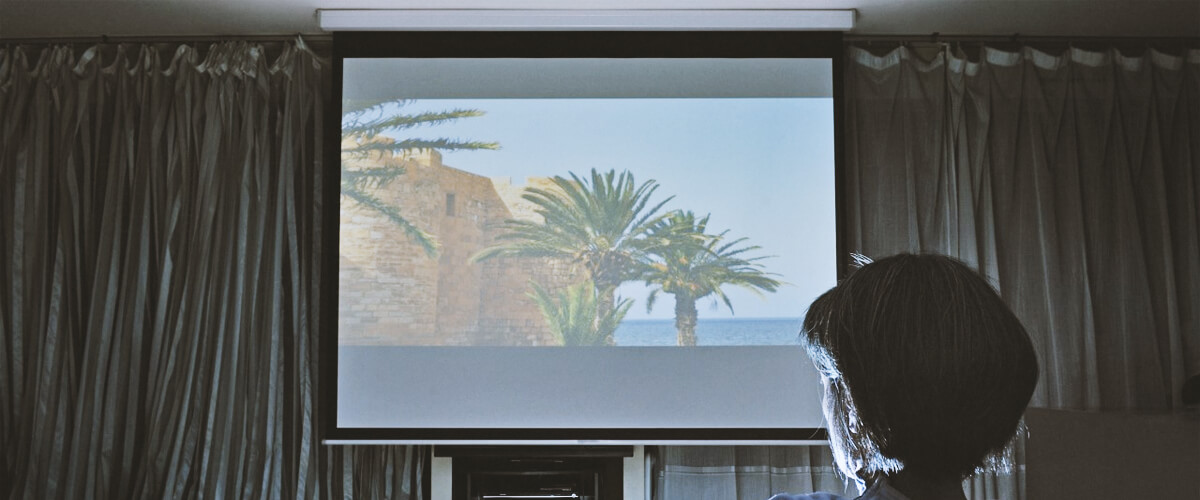 Screen size
One of the main reasons people switch from a TV to a projector is the larger image. Usually, home projectors can transmit a picture from 80 to 120 inches and, in some cases, up to 300 inches in size. Compared to the range of 32 to 55 inches delivered by a TV, that's a huge difference.
Price
Many TV fans consider a projector a more affordable alternative to large-screen TVs. For instance, some TV models with a 146-inch screen are sold at $100,000, which is a whopping price that not every household can afford. On the contrary, a high-end projector with smart TV capabilities and a projection image size of 100 – 300 inches is available within the range of $1,000 – $2,500.
Flexibility
As a TV owner, you are always constrained to a particular screen size. If you want to make the screen smaller or bigger, you've got to purchase a different TV. With a projector, you can regulate the size of the image without breaking a sweat.
Resolution + BlueRay for 3D
High-end projectors support 8K UHD (7680 × 4320) native resolution and feature advanced technologies like BlueRay for an immersive 3D experience. So, in a properly lit room and with the right projector settings, you can achieve an image that not only rivals top-rate TVs but your local cinema as well.
Android TV + streaming apps + technology
These days, many projectors run on an Android operating system, allowing you to install your favorite streaming apps. This way, you can enjoy different types of content from YouTube, Hulu, or Netflix on a larger screen. Besides, with such technologies as Chromecast, Miracast, or AirPlay, you can transmit video from your phone, laptop, or tablet to the projector's screen.
What to consider when using a projector instead of a TV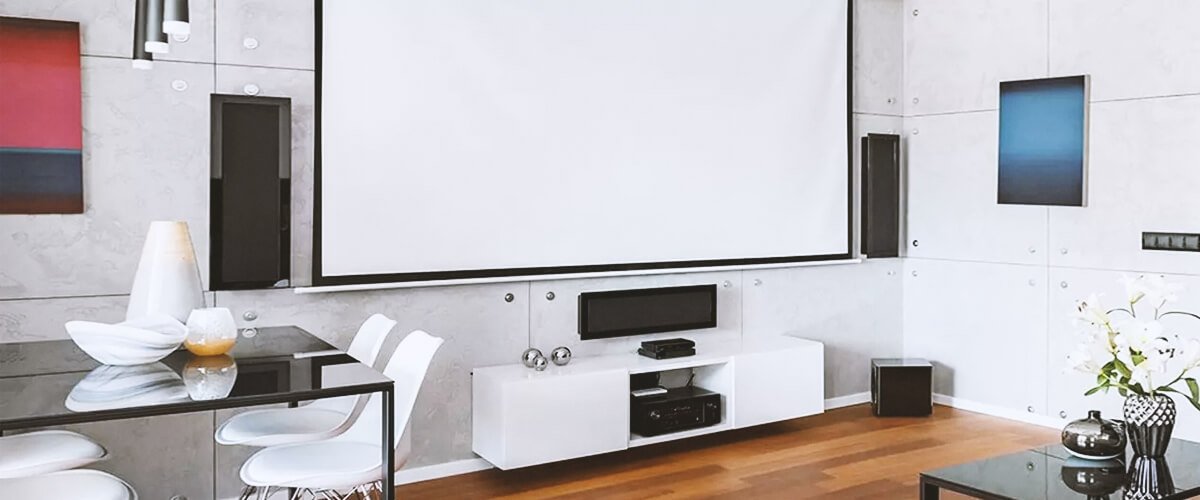 Bulb life
Projector bulbs do not last forever. They have a defined lifespan – the number of hours they will operate before you need to replace them. For example, if you tend to watch TV when doing your morning prep, a couple of hours in the afternoon, and then in the evening, this may take away around 8 hours from the bulb's life every day. Considering that an average bulb delivers 2,000 operating hours, it will last only 250 days.
Screen
As you use a projector for everyday TV watching, you've got to think of the screen to project the image. Some people buy special screens for the utmost video quality, and others use their walls to cut expenses. But the wall may not result in superb image quality even if you have a high-end projector. However, there's an opportunity to optimize the wall by sanding it and then covering it with a special reflective projector screen paint.
Environment
Not all projectors will deliver a bright and colorful image in a room with ambient light. Also, most projectors are of long-throw type, meaning that there should be ​​at least 6 feet between the device and the screen.
Audio
Most projectors have built-in speakers, but they usually have weak highs and no lows. They also lack power for large rooms and do not support surround sound technology. It means that you will have to handle this issue to get a pleasing audio experience.