In the digital-driven world, it's hard to imagine a business that at least once has not faced the need for presentations and videoconferencing on the big screen. Projectors can achieve an image size of 100 inches or more, which is especially useful for sharing presentations, documents, and other visual content. But how to choose a business projector to get the desired image output?
A business projector differs from standard devices you will come across. So, it should respond to a few critical criteria, which I will cover below.
Business and home projectors: key differences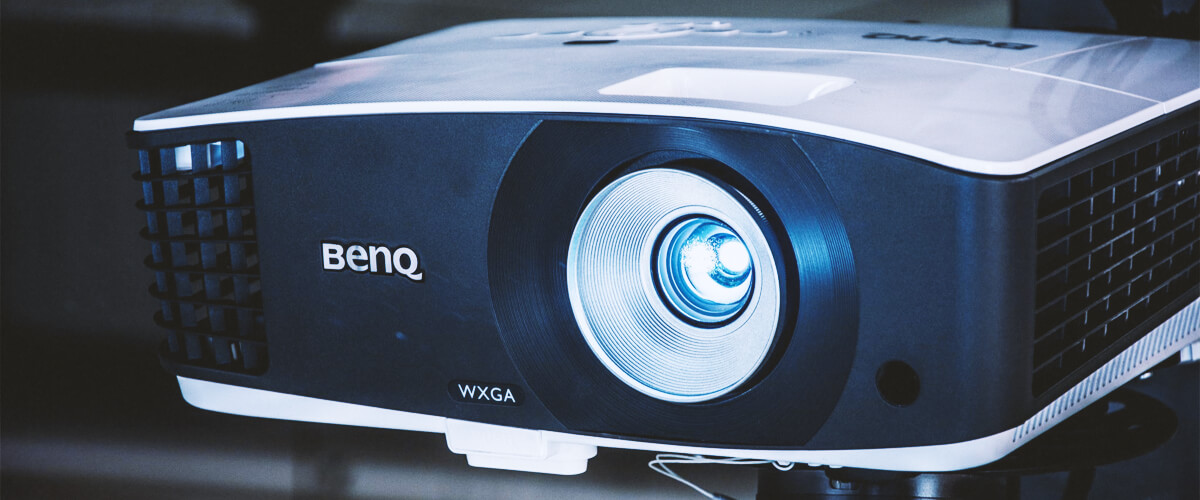 The main differences between a business and a home projector are grounded in their usage. As business projectors are mainly used during business hours (in the daytime), they are brighter. These devices may not necessarily need higher resolutions as home projectors optimized for film and TV. Yet they are meant to deal with various media types, including documents, presentations, videos, and audio.
Things to consider when picking a projector for business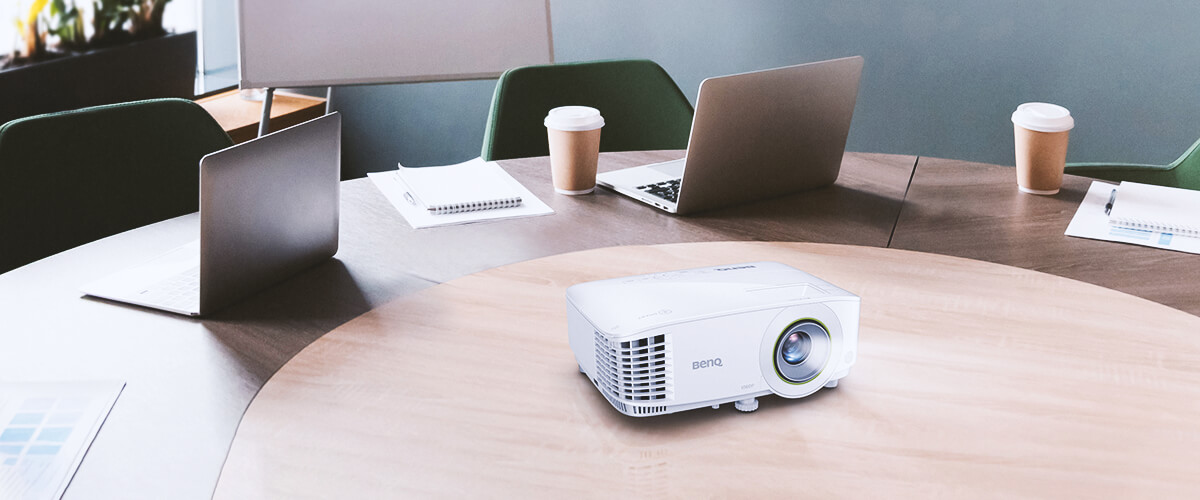 Brightness
Business projectors usually boast higher brightness, measured in ANSI lumens or just lumens for short. So, you should look for a device within the 2,000 – 4,000 lumens range. The larger image you want to get, the brighter the projector should be to deliver quality images.
Resolution
Higher resolution projectors ensure you achieve a greater degree of detail and crisper image when viewing content. Considering the use spectrum of business projectors, they can deliver the same value even with lower resolution. As I said, they are rarely used for high-quality videos and are optimized for other tasks (presentations, conferences, seminars, etc.), so resolution is not critical here.
Built-in speaker
Of course, a built-in speaker is not a necessary feature in a business projector, given the type of major content transmitted to a bigger screen. Yet, it would be nice to have one to gain more flexibility when sharing videos.
Image adjustment options
Such features as keystone correction, lens shift, and zoom are essential in a business projector. They ensure the image is well-centered, doesn't have blurred edges, and is reproduced the way it is meant to without the need to move the unit physically.
Connectivity
Before you select a projector for a conference room, you've got to think of the in and out ports you will need to connect to all the devices. Usually, business projectors have HDMI and USB ports. You may also come across devices with VGA and DVI connectivity options.
To achieve a new level of sharing content, you should look for projectors with Bluetooth, Wi-Fi, Miracast, Chromecast, or AirPlay. An additional advantage will be if this projector is portable. This way, you will avoid the cable mess and stream content directly from the laptop, phone, or tablet.
Remote control
Most projectors come with remote control. But that's not what you should look for first. Instead, check whether the business projector comes with a single-button control that lets you preset preferences for brightness and other settings. Also, it will give you more control over the content you share.
Throw distance
Are you going to use the projector in one small or large conference room? Then you should consider at what distance it should be able to project the image.
Basically, there are short-throw and long-throw projectors. Short-throw devices are better for small rooms when the distance between the screen and the projector is minimal. Long-distance projectors require at least six feet between the screen and the device itself.